02.09.2007
#6 Chorus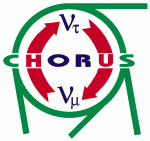 En avant avec la musique!
Prochaine chanson que nous souhaitons vous présenter est: "Chorus"
Elle représente tout le potentiel du groupe en matière de musique d'ambiance avec divers passages, lents et rapides, et une ambiance un peu glauque, grise. Elle parle de rêves, de cauchemars. Ceux que nous faisons quand nous nous réveillons la nuit et que les ombres forment des figures difformes. Voici un sample et les paroles pour vous mettre l'eau à la bouche!
REEL WEB
"Chorus":


Lyrics: CHORUS.pdf
So let's on on with the music!
Next song we wold like to present to you is: "Chorus"
This song represents at best what the band is capable of doing with ambiances, sounds, fast and slow passages in a song, creating true ambiances and feelings. Just perfect! The songs talks about dreams, nightmares! Those we have when we wake up at night and shapes have taken strange and spooky forms. So here is a sample and the lyrics to make you all drool!
REEL WEB