02.08.2007
All ... in the Reel BOX!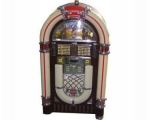 Encore un grand jour au sein de la maison REEL!
En effet tout est dans la boîte magique! Toute la musique et toutes les paroles!
Tout! Tout simplement!
Maintenant il reste à terminer le final mix pour avoir l'album terminé!
Nous sommes proches du but! Rock & Roll!
REEL WEB
Another great day in the REEL house!
Indeed everything is in the box! All the music and all the words!
All! Simply all!
Now all there is to do is the to finish the final mix of the album!
So near to the end! Rock & Roll!
REEL WEB