10.10.2006
F.B.I.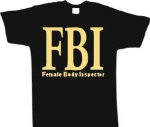 Suite à quelques échanges avec nos partenaires web qui produisent des outils comme les cartes du monde, les compteurs, visualisation des pays etc ... Nous pouvons vous dire que les chiffres sont des vrais chiffres et non générés par des robots ou machines web.
Donc les nombres indiqués sont bien des visites réelles de gens qui découvrent le monde de REEL et sa musique. Pour cela merci! Tout simplement!
Comme vous le savez l'actualité du moment est la participation au concours MOBILE ACT via le site orangemusic.ch et donc si vous avez voté pour le REEL vous pouvez encore le faire, et si vous avez pas voté pour le groupe vous pouvez encore le faire! Tout cela jusqu'au 20 octobre prochain! Nous vous remercions de tout coeur!
REEL WEB
After some email exchange with the several web partners that we use on the site for tools such as world map, counter, map of point of origin etc ... We can now officialy say that the umbers are genuine and real. No robots nor machines that produce those numbers but real people that come to visit us and discover all about the band REEL and the music.
As you know we are involved in that MOBILE ACT contest on the web site orangemusic.ch and of course you can still vote for REEL. If you have done it, you can do it again and if you didn't well you can! every day until October 20th!
We thank you from our hearts and souls!
REEL WEB