17.09.2006
Orangemusic.ch - Mobile ACT & REEL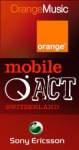 Bienvenue à toutes et à tous!
Aujourd'hui plus que tout autre jour nous avons besoin de vous! En effet
REEL
est inscrit au super concours de nouveaux talents d'
Orangemusic.ch
avec la possibilité de terminer dans les 5 meilleurs groupes choisis.
Comment faire?
Cela est tout simple! Votez pour nous en visitant notre page, en cliquant sur les chansons nous permettant de monter dans le classement! Vous qui êtes si nombreux tous les jours, vous pouvez faire la différence! Plus que jamais le groupe a besoin de vous, de votre soutien, de votre qualité de fan du groupe que vous suivez depuis tous ces mois grâce au blog!
Nous avons besoin de vous, nous comptons sur vous et vous remercions de votre soutien!
REEL WEB
Hello to you all!
Today is the day we need you more than ever! Indeed
REEL
as a band participates at the new talent contest by
orangemusic.ch
with the big chance to finish within the top 5 bands.
How to do that?
Well it is very simple! Visit our page on the website, vote for us and the songs allowing us to have the best result possible! You who are so many on a daily basis following us thorugh the site, we need you! We need your vote ao already thank you for you vote and your true fan membership!
Already thank you for your vote and thank you for being there!
REEL WEB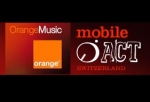 VOTE! VOTE! VOTE! VOTE! VOTE! VOTE! VOTE! VOTE! VOTE! VOTE! VOTE!
Starts September 30th, 2006! Cela commence le 30 Septembre 2006!
THANK YOU!
REEL