29.06.2006
Catch the Vibe!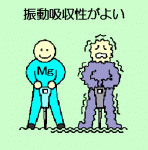 Beaucoup de travail en coulisses tous ces derniers jours! En effet, BENE a énormément travaillé sur le paroles des nouvelles compositions, changeant les éléments nécessaires pour rendre le tout plus efficace. Comme vous le savez déjà les backing tracks sont en boîte et dès la fin du service militaire de BENE, le groupe attaquera les parties guitares, synthés et chant.
Trouver la bonne vibration est l'élément clé qui donne à tout ce qui est fait sa saveur, son goût. Une aventure extraordinaire!
REEL WEB
A lot of work has been done backstage! Even if that BENE is at the military service he had the time to work on the lyrics and rewrite some stuff for the new songs. As you know the backing tracks have been recorded. As soon as the military service is over, the band will work on the music with the recording of the guitars, the synths and vocals.
Catch the vibe is the main thing to have the best feeling possible when working music. Until now it has been a true great adventure!
REEL WEB