21.01.2006
Soundoo.com: European partner for REEL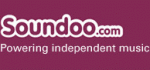 Nouveau partenariat avec la société Soundoo.com qui sera certainement le partenariat idéal pour REEL pour le marché européen. En effet la société est basée à Paris et à Brussels et représente une véritable plaque tournante pour les musiciens indépendants!
Nous souhaitons donc le bienvenue à soundoo.com comme nouveau partenaire et point de vente pour l'album LITHIUM
REEL
Soundoo.com is the new partner for REEL and especially a very important one for the european market. Indeed the company is based in Paris and brussels, being a real strategis partner for all independent artists in that market area!
We are very happy to welcome soundoo.com as new partner and new point of sales for the album LITHIUM
REEL