13.12.2005
Improve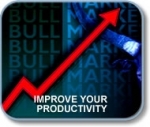 Bonjour à toutes et à tous!
Ces derniers jours nous avons effectué quelques mises à jour du site!
En effet, par souci d'améliorer la qualité du site, nous avons apporté une touche nouvelle, plus personnelle en intégrant quelques éléments nouveaux! Nous espérons que ces changements vous permettront de mieux découvrir le site en attendant la sortie du tant attendu album!
Hello to you all!
The last couple of days have been filled with changes on the site!
Indeed we worry about the quality of the site and we tried to improve it by adding new features, to give it a more personal feel for all of you when surfing on it! We hope those changes please you all and help you waiting until the release of the long expected album!
REEL MANAGEMENT