03.01.2006
Music notes!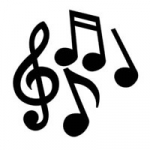 Passer en revue sa musique est quand même quelque chose de palpitant! surtout lorsque des passages musicaux sont écrits depuis pas mal de temps déjà. Toujours intriguant de se demander pourquoi à ce moment précis ai pu écrire cela? Vraiment! Repasser en revue tout cela fait un bien fou! Cela permet aussi de corriger des idées fausses, ou des idées mal entamées et parvenir à un résultat probant!
L'année 2006 s'ouvre à nous vierge de toute sensation musicale et quand on pense à toutes les notes qui vont être produites, enregistrées ... wow cela donne des sensations folles!
2006 sera une très grande année pour REEL car elle est le début de tout. Bien sûr nous avons l'album Lithium, terminé fini et disponible à la vente aux points indiqués dans la rubrique REEL STORE. Bien sûr que nous allons chercher par tous les moyens existants faire connaitre REEL et donner la possibilité de voir le groupe en LIVE ... Tant de choses en perspective .. le studio ... un 2ème album ... des chansons et toute une foule de news ici sur le site!
Appréciez!
BENE
To be able to review all written music is something great! especially when some musical pieces can be rearranged and corrected bringing the best out, such a great sensation! Also taking the time to wander why did I write that music on that day? Incredible! Rewriting music such a great feeling!
The year 2006 is open to us, free of all music, free of all notes and it is just an unbelievable! when I think of all notes that will be produced and recorded! Gives me great thrills!
2006 will be a great year for REEL as for the band it is the start of everything! Of course we have the album Lithium and the songs finished and ready to be sold via teh shops indicated in the REEL STORE. Of course bringing REEL to the people is the main task and I believe that we have great things coming. Also play LIVE will be a big issue ... So many things coming ... studio ..a second album ... many songs ... and a jug o' voodoo full of news here on the website!
Enjoy!
BENE