16.10.2005
Sliced again!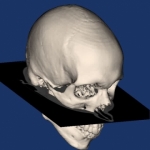 Back to the music, back to the REEL!
So the latest situation is as follows. We sliced one last time through all songs by doing the real mix. Then we decided the order of the songs. After that we went through the entire album listening to it and evaluating the time between songs. At last we produced the "CD master" demo so that we can now listen to it before the final cut! And let me tell you ...it rocks ... it reels your mind! Too good ... We have something really great in our hands!
This process in listening will take some time as we need to listen to it in all situations on all different kind of devices. This is to evaluate the balance, the mix, the frequencies, the way the album feels.... Next steps are coming ... If the listening process goes well on October 22nd we will proceed to the final cut of the album "Lithium". Until then we have many things to do especially organize the release of the album!
Vive la musique, vive REEL!
Nous avons passé toutes les chansons sous le slicer et sommes arrivés à une situation finale pour chaque morceau. Nous avons mis les chansons dans l'ordre de l'album pour terminer par l'écoute des passages d'une chanson à l'autre. Ceci a donné la production du "Master CD" demo qui va maintenant être écouté pendant plusieurs jours sur tous les supports possibles. Ce processus permet de ressentir l'album, comment il s'enchaine mais aussi de traquer les derniers parasites sonores etc .... La prochaine étape aura lieu le 22 octobre prochain avec le couperet final qui donnera l'album "Lithium". D'ici cette date fatidique l'organisation de la sortie de l'album se met en place et là je peux vous dire il y a un million de trucs à faire!
Ce qui est d'ores et déjà sûr, l'album sonne comme jamais! Nous en sommes fiers!
BENE