08.10.2005
Artwork ...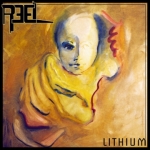 Hello to you all!
Something great and wonderful happened during the night! The definitive artwork for the album revealed itself to you all!
Enjoy it fully until the album is complete!
Bonjour à toutes et à tous!
Un moment magique s'est produit cette nuit! La fourre définitive de l'album est apparue! Elle se présente à vous pour être découverte en attendant la finalisation de l'album!
Enjoy it! Appréciez!
REEL BAND & WEB