« 2012-02 | Page d'accueil | 2012-04 »

02.03.2012
"Monstroso" in mastering stages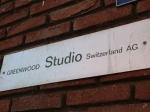 Bonjour tout le monde!
L'album "Monstroso" est en cours de mastering pour arriver à la touche finale. une fois de plus, après Lithium et Dominion, le groupe se tourne vers greenwood studios pour faire le travail et l'album est entre les mains magiques de Glenn Miller pou run travail superbe.
REEL WEB
Hello to you all!
The album "Monstroso" is being mastered so soon to be fully completed. Once more, after Lithium and Dominion, the band went to greenwood studios to get the job done. The album is between the golden hands of Glenn Miller doing again an excellent job.
REEL WEB